Islamic Wedding Inspirations | Cream Color Theme
If you are planning your wedding for the upcoming Fall, we have compiled a list of wedding inspiration boards with a cream and gold color theme.
Fall Wedding Theme Facts:
Fall weddings often focus on the colors of the Fall season, such as light greens, faded yellows, burnt oranges, burgundy reds, and browns (chocolate). You can combine the above colors with shades of brown can make a stunning and elegant wedding.
You can choose either rich jewel tones to decorate the room, or a traditional fall color scheme such as reds, oranges, browns and yellows. A modern fall color scheme uses only chocolate brown with light-blue accents.
Islamic Fashion Wedding Dress Cream and Gold Tones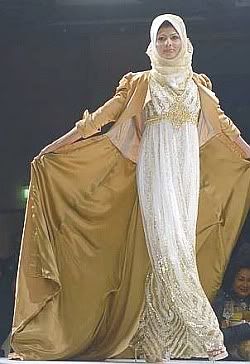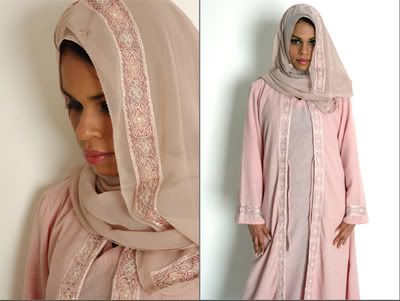 Fall Wedding Venue Decoration Idea
Fall Wedding Favors Ideas
Fall Wedding Cake Ideas
You may also enjoy the following articles:
Arabic Hijab Styles
Moroccan Wedding Dress | Morocco Wedding Inspiration
Islamic Fashion for Muslim Brides | Picking A Wedding Dress
Labels: Abaya, Islamic Fashion, Nikkah Dress, Wedding Dress, Wedding Gowns
Featured Offer from Nina at India Wedding Designs:
Sign-Up For 21 Wedding Tips
Includes the following Topics!

Something Every Bride-to-Be Needs to Know
How To Survive (and Enjoy) Your Wedding Day
The Real Secret to Choosing Colors for Your Wedding Dress
Adapt the Latest Bridal Dress Fashions To Your Figure Type
Bridal Hairstyle Looks That Would Suit You Best
How to Avoid Bridal Make-up Disasters
The Wedding Make-Up Tip for Indians that is Almost Too Easy
For Radiant Skin, These Facial Methods Work Like Crazy
The Biggest Mistake Brides Make (and How to Avoid It)
The Best Way I Know to Get a Honeymoon Trip, Even When Your Budget Doesn't Allow It.