Beautiful Henna (Mehndi) Designs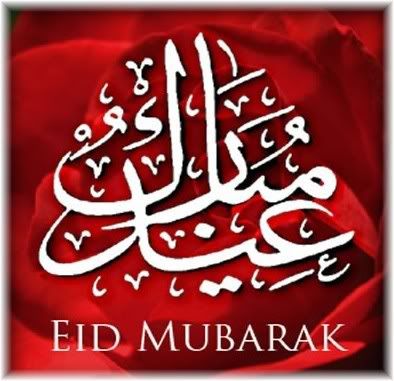 We wish all of our Muslim readers Eid Mubarak!
Muslim women decorate their hands and feet for their weddings with elaborate and intricate henna designs. They also do it on special occasions, such as Eid. So taking that into consideration, and since it is time for Eid celebration, we feature beautiful henna hand and feet designs in today's article. These henna designs are appropriate for the bride, and for those wanting to celebrate special occasions such as on Eid.
The application of the henna can take anyway from one to five hours depending on the type of designs being applied. The more elaborate and intricate the designs, the longer it takes for the henna artist to apply the bridal henna designs.
Please take a look at some of the more beautiful henna designs that we found recently.
Photo by Ameer Hamza
Dressed for Eid-ul-Fitr, with lovely floral henna design on hands.


Photo by Asma-kr
Eid-ul-Fitr floral assymmetric Arabic henna design on hands.


Intricate bridal henna designs from South Asia, groom has some done as well.


Henna designs in a darker stain.


Traditional Indian Muslim bridal henna design in vibrant red-orange stain.


Feet are not forgotten, bridal henna designs on the feet.

We recommend you visit BridalSkinCare
for Bridal Skin Care Tips and Ideas
so that you look your fabulous self on your wedding day!

Labels: Bridal Henna, Wedding Henna Designs
Featured Offer from Nina at India Wedding Designs:
Sign-Up For 21 Wedding Tips
Includes the following Topics!

Something Every Bride-to-Be Needs to Know
How To Survive (and Enjoy) Your Wedding Day
The Real Secret to Choosing Colors for Your Wedding Dress
Adapt the Latest Bridal Dress Fashions To Your Figure Type
Bridal Hairstyle Looks That Would Suit You Best
How to Avoid Bridal Make-up Disasters
The Wedding Make-Up Tip for Indians that is Almost Too Easy
For Radiant Skin, These Facial Methods Work Like Crazy
The Biggest Mistake Brides Make (and How to Avoid It)
The Best Way I Know to Get a Honeymoon Trip, Even When Your Budget Doesn't Allow It.